The University caters to a very large student population. Besides its superb academic environment, the University has many opportunities for the promotion of overall development of students. The office of the Dean Student Welfare provides ample scope, opportunities and facilities for the all-round development of personality and leadership qualities among the students. Students participate effectively in the management of hostels, transportation, amenity center, food services, cultural & literary activities. It organize debates, discussions, essay competitions, scientific exhibitions, Tech - fest, writing competition under the literary

activities and the cultural activities are aimed at providing a forum for drama, music, dance and singing talents among the students of this University. A good infra-structure including a 650 seated University auditorium, double film projectors and audio- visual aids are available for the organization of Various Debates, Music, Dance, Folk songs and Drama events besides other personality development & professional competitions and contests. The office of the Dean University Students' Welfare (DSW) was established in the University as per the statutory provision in the Act.

The DSW section is successfully running various students welfare programmes under the leadership of Prof. Shailendra Kumar along with a team of Deputy, Assistant Dean's & Cultural coordinators from various Schools of studies and so discharging all such responsibilities since upgradation of University as Central University. The office performs multifarious functions under its purview and looks after various matters related to the academic and cultural activities of the students. It disseminates information to the students about academic and cultural activities of the University and other academic institutions.
Prof. Shailendra Kumar
Dean Student Welfare
Email - dswggv@gmail.com
Phone No. - 07752-260204(O), 79995-17050(M)
Attachements
| | | | |
| --- | --- | --- | --- |
| S.No. | Title | Upload Date | View |
| 1 | Independence Day 2021 | 16-08-2022 | |
| 2 | Teachers Day Competitions | 16-08-2022 | |
| 3 | Swachchhata Vichar Manthan on NEP and Swachchh Bharat Abhiyaan 2021 | 16-08-2022 | |
| 4 | National Education Day Celebration 2021 | 16-08-2022 | |
| 5 | Constitution Day Celebration 2021 | 16-08-2022 | |
| 6 | Speech, Essay, Panthi Geet and Quiz competitions 2021 | 16-08-2022 | |
| 7 | Swami Vivekananda Jayanti 2022 | 16-08-2022 | |
| 8 | Republic Day 2022 | 16-08-2022 | |
| 9 | Institution Scholarship 2021-22 | 11-08-2022 | |
| 10 | HVC Discretionary Scholarship 2017-18 | 11-08-2022 | |
| 11 | HVC Discretionary Scholarship 2018-19 | 11-08-2022 | |
| 12 | HVC Discretionary Scholarship 2019-20 | 11-08-2022 | |
| 13 | Indira Gandhi Single Girl Child Scholarship 2019-20 | 11-08-2022 | |
| 14 | Free meal facility to completely VH hosteller 2019-20 | 11-08-2022 | |
| 15 | Free meal facility to completely VH hosteller 2020-21 | 11-08-2022 | |
| 16 | Indira Gandhi Single Girl Child Scholarship 2020-21 | 11-08-2022 | |
| 17 | HVC Discretionary Scholarship 2020-21 | 11-08-2022 | |
| 18 | Full Freeship to BPL Student 2020-21 | 11-08-2022 | |
| 19 | HVC Discretionary Scholarship 2021-22 | 11-08-2022 | |
| 20 | Indira Gandhi Single Girl Child Scholarship 2021-22 | 11-08-2022 | |
| 21 | Full Freeship to BPL Student 2021-22 | 11-08-2022 | |
| 22 | Free meal facility to completely VH hosteller 2021-22 | 11-08-2022 | |
| 23 | Teachers Day 2021 | 10-08-2022 | |
| 24 | Mahatma Ghandhi Jayanti 2021 | 10-08-2022 | |
| 25 | Saradar Patel Birth Anniversary 2021 | 10-08-2022 | |
| 26 | Mahaparinirvan Diwas of Dr. B. R Ambedkar 2021 | 10-08-2022 | |
| 27 | Guru Ghasidas Jayanti 2021 | 10-08-2022 | |
| 28 | Establishment Day Celebrations 2022 | 10-08-2022 | |
| 29 | Dr. B. R. Ambedkar Jayanti 2022 | 10-08-2022 | |
| 30 | Teachers Day 2018 | 30-06-2022 | |
| 31 | Mahatma Ghandhi Jayanti 2019 | 30-06-2022 | |
| 32 | Saradar Patel Birth Anniversary 2019 | 30-06-2022 | |
| 33 | Constitution Day 2019 | 30-06-2022 | |
| 34 | Dr. Vikram Sarabhai Centenary program (ISRO) 2019 | 30-06-2022 | |
| 35 | Guru Ghasidas Jayanti 2019 | 30-06-2022 | |
| 36 | Vivekanand Jayanti 2020 | 30-06-2022 | |
| 37 | Guru Ghasidas Jayanti 2020 | 30-06-2022 | |
| 38 | Vivekanand Jayanti 2021 | 30-06-2022 | |
| 39 | Establishment Day Celebrations 2021 | 30-06-2022 | |
| 40 | students selected under DSW schemes_page1 | 30-06-2022 | |
| 41 | students selected under DSW schemes_page2 | 30-06-2022 | |
| 42 | students selected under DSW schemes_page3 | 30-06-2022 | |
| 43 | students selected under DSW schemes_page4 | 30-06-2022 | |
| 44 | students selected under DSW schemes_page5 | 30-06-2022 | |
| 45 | students selected under DSW schemes_page6 | 30-06-2022 | |
| 46 | students selected under DSW schemes_page7 | 30-06-2022 | |
| 47 | students selected under DSW schemes_page8 | 30-06-2022 | |
| 48 | Institution Scholarship 2016-17 | 29-06-2022 | |
| 49 | Institution Scholarship 2017-18 | 29-06-2022 | |
| 50 | Institution Scholarship 2018-19 | 29-06-2022 | |
| 51 | Institution Scholarship 2019-20 | 29-06-2022 | |
| 52 | Institution Scholarship 2020-21 | 29-06-2022 | |
| 53 | SardarVallabhbhai Patel Birth Anniversary 2016 | 29-06-2022 | |
| 54 | Establishment Day Celebrations 2017 | 29-06-2022 | |
| 55 | Pre Independence Day (Essay Writing) 2016 | 29-06-2022 | |
| 56 | Mahatma Ghandhi Jayanti Celebrations (Painting Competition) 2016 | 29-06-2022 | |
| 57 | Guru Ghasidas Jayanti 2016 | 29-06-2022 | |
| 58 | Swami Vivekananda Jayanti (Speech Competition) 2017 | 29-06-2022 | |
| 59 | Mahatma Ghandhi Jayanti Celebrations 2017 | 29-06-2022 | |
| 60 | Saradar Patel Birth Anniversary 2017 | 29-06-2022 | |
| 61 | Guru GhasidasJayanti (Essay, Speech, Painting Competition) 2017 | 29-06-2022 | |
| 62 | Swami Vivekananda Jayanti (Speech Competition) 2018 | 29-06-2022 | |
| 63 | World Environment Day 2018 | 29-06-2022 | |
| 64 | Surgical Strike Day 2018 | 29-06-2022 | |
| 65 | Teachers Day 2019 | 29-06-2022 | |
| 66 | Mahatma Ghandhi Jayanti 2018 | 29-06-2022 | |
| 67 | SardarVallabhbhai Patel (National Integration Day) 2018 | 29-06-2022 | |
| 68 | Guru Ghasidas Jayanti 2018 | 29-06-2022 | |
| 69 | Swami Vivekananda Jayanti 2019 | 29-06-2022 | |
| 70 | A Tribute to the brave martyrs of Pulwama 2019 | 29-06-2022 | |
| 71 | DSW Scheme Beneficiary List 2021-22 | 23-05-2022 | |
| 72 | Affidavit for Single girl child [02.02.22] | 02-02-2022 | |
| 73 | Application form for Students' Welfare Scheme [02.02.22] | 02-02-2022 | |
| 74 | Student Welfare Scheme [02.02.22] | 02-02-2022 | |
| 75 | Letter to all HEAD of the Department regarding scholarship for students under student welfare scheme [02.02.22] | 02-02-2022 | |
| 76 | Scheme, Application form , Affidavit & Letter to all heads / deans regarding scholarship for students under the student welfare scheme [28.01.22] | 28-01-2022 | |
| 77 | Revised letter to all heads / deans regarding scholarship for students under the student welfare scheme [03.02.21] | 03-02-2021 | |
| 78 | Revised letter to all heads / deans regarding scholarship for students under the student welfare scheme [05.01.21] | 05-01-2021 | |
| 79 | Letter to all heads / deans regarding scholarship for students under the student welfare scheme [16.12.20] | 16-12-2020 | |
| 80 | Letter to all heads and deans regarding scholarship of students under student welfare scheme [19.11.20] | 19-11-2020 | |
| 81 | Student Welfare Schemes [19.11.20] | 19-11-2020 | |
| 82 | Application form for Students' Welfare Schemes [19.11.20] | 19-11-2020 | |
| 83 | Cultural Coordinators | 20-08-2019 | |
| 84 | A brief description of Students welfare programs throughout the year in 2014-2015, 2015-16 [14.06.16] | 14-06-2016 | |
| 85 | Report of student activity center [17.09.14] | 17-09-2014 | |
| 86 | Annual Reports (Dean Student Welfare) [01 July 2010 To 30 June 2011] [17.09.14] | 17-09-2014 | |
| 87 | A brief description of Students welfare programs throughout the year [2011] [17.09.14] | 17-09-2014 | |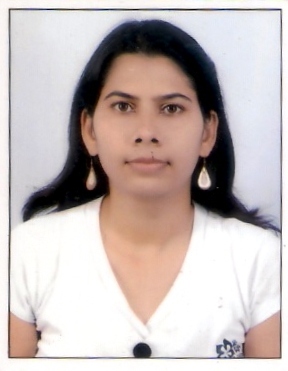 Mrs Pragati Patharia
Assistant Professor
Email - pathariapragati@gmail.com
Contact No.- 7879871762
School of Studies of Engineering and Technology
Dr Budheshwar Prasad Singhraul
Assistant Professor
Email - bpsinghraul@gmail.com
Contact No.- 98274-00548
School of Studies of Commerce and Management
Dr Neha Jain
Assistant Professor
Email -
Contact No.- 9977960173
School of Studies of Life Science
Dr Tilakraj Meena
Assistant Professor
Email -
Contact No.- 8770533175
School of Studies of Education
Dr Manish Kumar Gupta
Assistant Professor
Email - mkgiaps@gmail.com
Contact No.- 9479037747
School of Studies of Mathematical and Computational Science
Dr Shalinta Tigga
Assistant Professor
Email -
Contact No.- 7999189306
School of Studies of Physical Science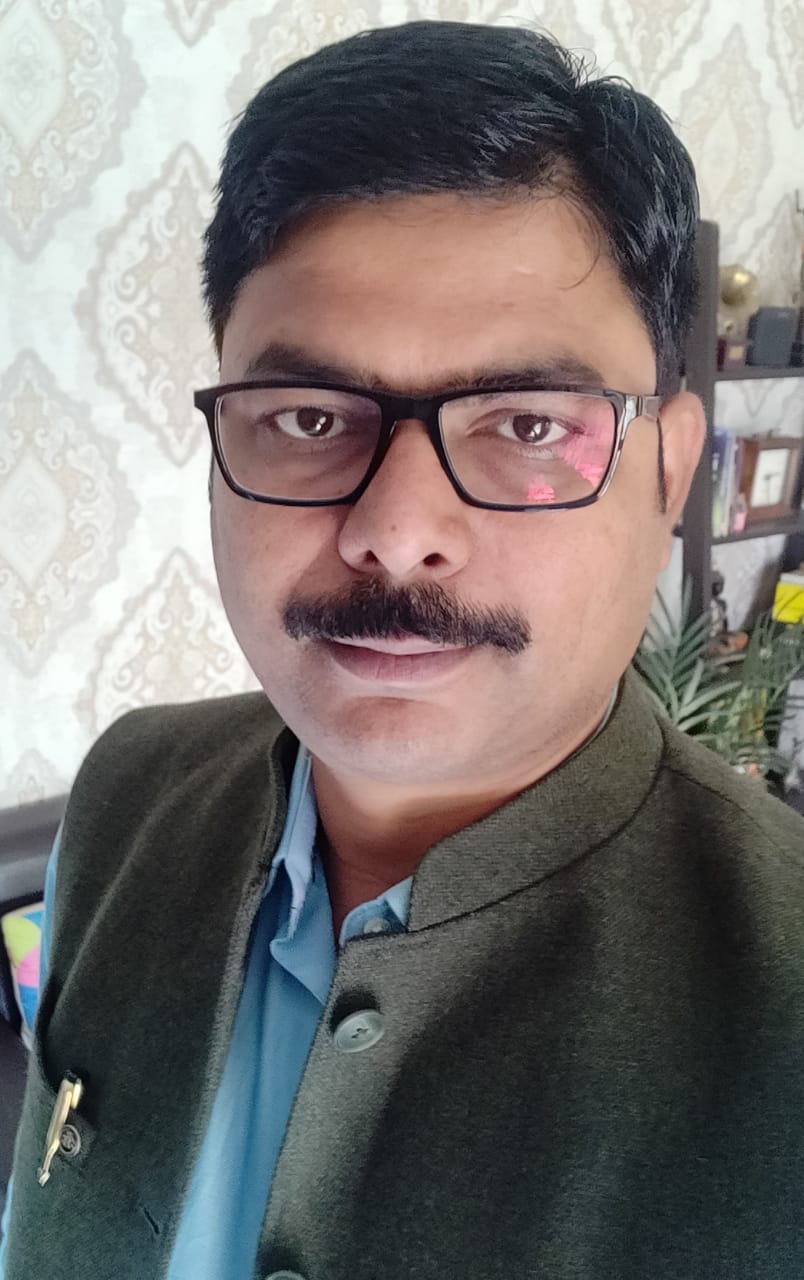 Dr Ashutosh Singh
Assistant Professor
Email - ashutoshbhu2002@gmail.com
Contact No.- 9407691925
School of Studies of Arts
Dr Sagar Jaiswal
Assistant Professor
Email -
Contact No.- 9452565566
School of Studies of Law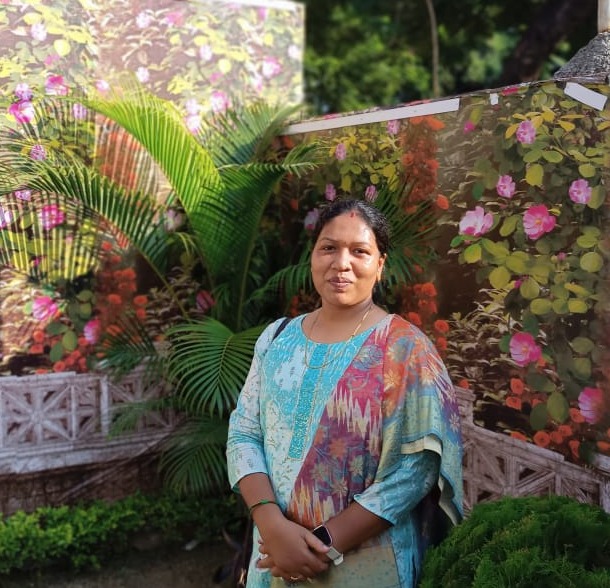 Dr Alka Akka
Assistant Professor
Email - alka_ekka2006@yahoo.com
Contact No.- 9827909170
School of Studies of Natural Resources
Dr Ajay Singh
Assistant Professor
Email - aks.ggu@gmail.com
Contact No.- 7879721224
School of Studies of Natural Resources
Dr G Moreshetti
Assistant Professor
Email -
Contact No.- 9640344524
School of Studies of Social Science

Rajwant Singh Rao
Assistant Professor
Email - rajwantrao@gmail.com
Contact No.- 8827572070
School of Studies of Mathematical and Computational Science
Bhaskar Chaurasia
Assistant Professor
Email - bhaskarchaurasia@rediffmail.com
Contact No.- 94258-93212
School of Studies of Interdisciplinary Education and Research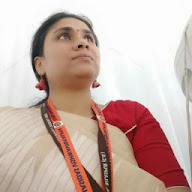 Payel Banerjee
Assistant Professor
Email - payel.ggv@gmail.com
Contact No.- 97559-25057
School of Studies of Education
Arti Shrivastava
Assistant Professor
Email - reach2arti@yahoo.co.uk
Contact No.- 75874-48805
School of Studies of Physical Science
Garima Tiwari
Assistant Professor
Email - aalaptiwari@gmail.com
Contact No.- 94790-81863
School of Studies of Natural Resources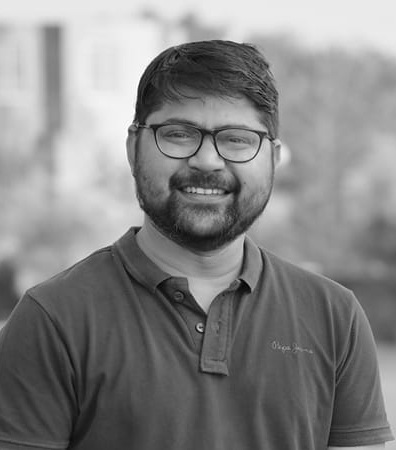 Prasenjit Panda
Assistant Professor
Email - amarratpohalo@gmail.com
Contact No.- 86373-38986, 94076-55514,97706-91045
School of Studies of Arts
Vibhay Nath Tripathi
Assistant Professor
Email - vibhay@gmail.com
Contact No.- 75878-79195
School of Studies of Life Science
Raksha Pandey
Assistant Professor
Email - Rakshasharma10@gmail.com
Contact No.- 98931-29840
School of Studies of Engineering and Technology
Anup Kumar Roy
Assistant Professor
Email - royanupkr86@gmail.com
Contact No.- 83189-89389
School of Studies of Commerce and Management

Sangya Tripathi
Assistant Professor
Email - sangyatripathi@gmail.com
Contact No.- 75090-67890
School of Studies of Social Science

Dr Sagar Kumar Jaiswal
Email -
Contact No.- -
School of Studies of Law
Dev Prasad Sahu
Office Assistant
Email -
Contact No.- 93004-31769, 07752-260204
Ram Pal Singh
Office Assistant
Email -
Contact No.- 93004-32398, 07752-260204
Ashok Kumar Yadav
Peon
Email -
Contact No.- 73547-70645, 07752-260204