University

Hostel Hostel Application Form for the session 2022-23 COVID-19 SOP for the Students Hostel & Mess Caution Money Refund Rule Hostel guidelines (in Hindi) Hostel guidelines (in English)

Shaheed Veer Narayan Singh Hostel
Dr. B.R. Ambedkar Hostel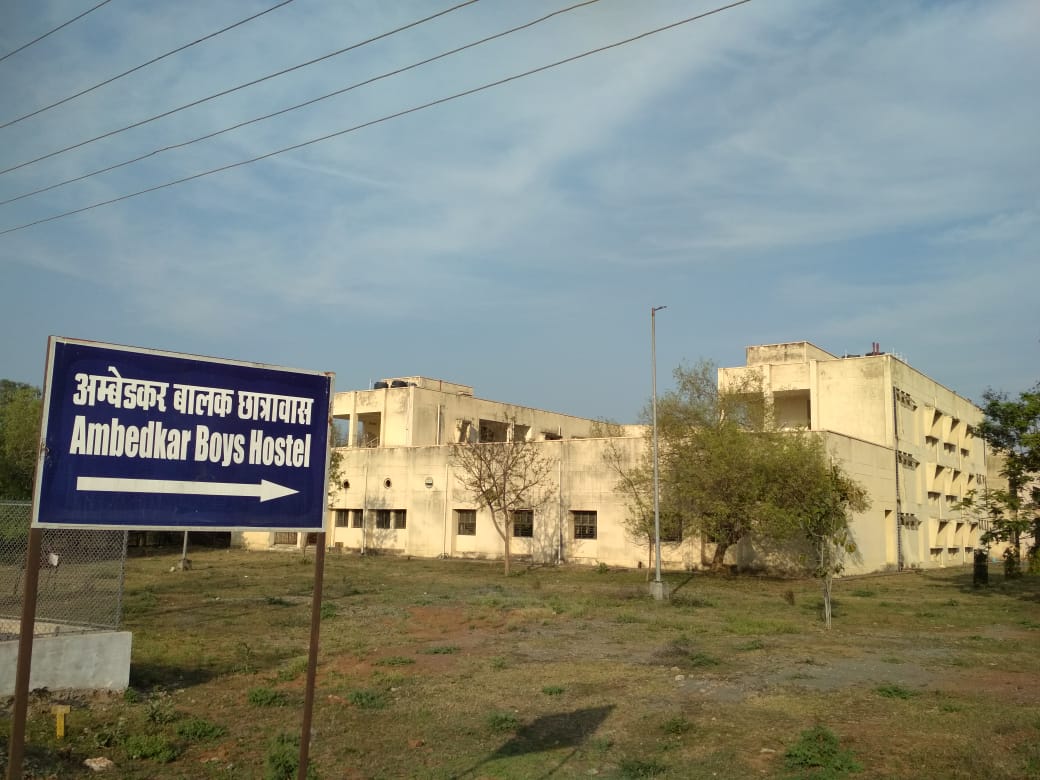 Following Three Boys hostels and One Girls Hostel are available to provide the accommodation to students.
Swami Vivekanand Boys Hostel (436 Seats)
Shaheed Veer Narayan Singh Boys Hostel (200 Seats)
Dr. B. R. Ambedkar Boys Hostel (200 Seats)
Raj Mohini Devi Girls Hostel (436 Seats)
Guidelines for Hostel Accommodation
Students studying in the UTD seeking hostel accommodation will be required to apply in the prescribed application form.
In view of the limited hostel facilities available, the candidates may please note that the grant of admission to a course of a study in the UTD would not automatically entitle one for allotment of hostel accommodation and that the application of the students for Hostel allotment will be considered if seats in the hostel are available.
Fee / Hostel Charges will be as mentioned in hostel application form.
Hostel residents are expected to observe the rules and regulations prescribed for them as well as all the requirements of corporate life and the social norms that living together demands.
Failure to observe discipline or violation of rules may make a student liable to disciplinary action which may result in the withdrawal of Hostel Facilities.
Hostel Phone Number
| SNo. | Address/ Office | Contact No. |
| --- | --- | --- |
| 01 | Boy's Hostel Office | 07752-260466 |
| 02 | Boy's Hostel Main Gate | 07752-260479 |
| 03 | Cheif Warden, Administrative Warden, Warden & Matron | Click here |